Atavus Academy Athlete, Dion Crowder, wraps up a summer of rugby with a once in a lifetime opportunity.
After a post-graduation move to Seattle in the fall of 2016, Dion Crowder has made himself at home quickly with the Seattle Saracens and Atavus Academy. Nothing short of an exciting player to watch, we checked in with the winger to recap what was one of his busiest summers yet and to find out what's next.
How long have you been playing rugby? Where did you start?
I've been playing rugby for about four years now. I started playing my junior year at Purdue University after switching from wrestling. A good friend of mine played for the Purdue Men's Rugby Club and had tried for years to get me to play, so I decided to give it a go and fell in love with the sport within the first few weeks.
Just from rumors around the office, we heard the Atavus Academy sessions were tough. How did you survive the sessions? Did you feel they helped you prepare for your season?
The Atavus Academy was essential to our success this summer. The sessions were always tough but got us fit and improved our skills on the pitch. I personally feel like I'm in the best shape of my life because of our morning training sessions. It was great having Shawn and Michaela pushing us to our limits and even having USA 7's coach Chris Brown in for a session. What I got most from the Academy was building mental toughness and being able to perform under fatigue and pressure. I'd say attending the Academy is the best way to get high performance training and build your overall skill as a rugby player.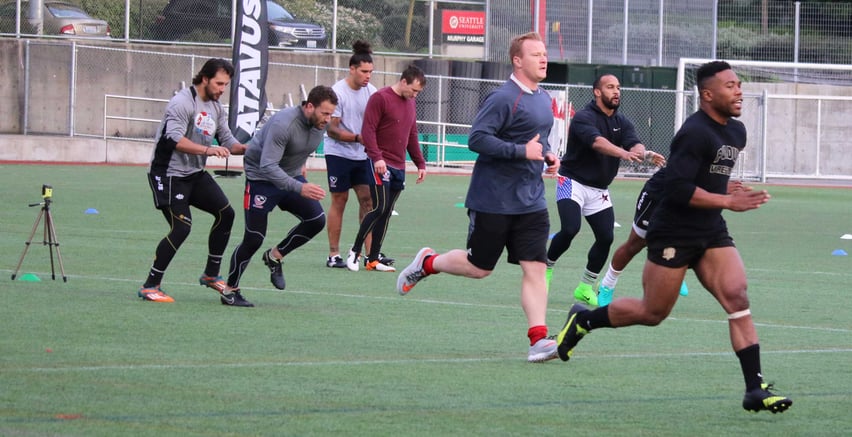 Men's Seattle Atavus Academy athletes at one of many morning sessions over the summer. Photo by Atavus Rugby.

Finding the try zone seems to be somewhat of a hobby for you in both sevens and fifteens. Which format of the game do you prefer?

Even though I get the chance to score more in sevens, I'd have to say I prefer playing fifteens. I enjoy the length of the season and the play of fifteens. My goal is to make rugby into a career and to play as long as I can and I feel that fifteens' style of play will give me the best opportunity to do just that.
Making the shift from college rugby to a high-level club and academy environments can be a challenge. What helped you adjust?

It was definitely a switch up going from college-level to playing in one of the most elite rugby cities in the country. I came to Seattle thinking it would take me some years to truly adjust and find my place within the team but with great coaching staff and so many veteran players in both 15s and 7s, it was much a much easier transition than I originally expected. The boys make sure everyone feels included, and there are so many experienced minds to pick that they make it easy to get up to their level if you just ask questions and put the work in.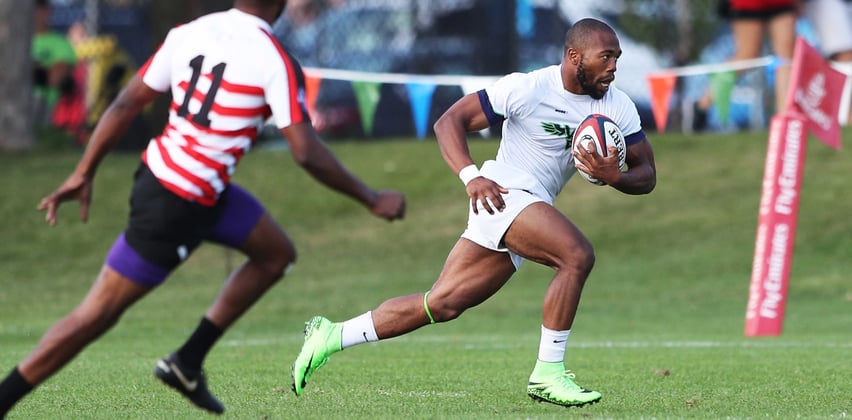 Crowder makes a break for Washington Athletic Club (WAC) 7s at USA Rugby's Club 7s. Photo by Travis Prior.

You got to cap off a summer of sevens in one of the coolest ways possible: playing with team Fiji. Tell us more about the coveted opportunity.

It was hands down the best rugby experiences I've had so far, and a once in a lifetime one at that. Being submerged into their culture, having prayer service with them every morning and evening, and just hanging around them was very humbling. Even though I could only understand about 10% of what was being said, I could tell that they were just regular guys with family and friends that they love and like to do the same things as me; they just happened to also be excellent athletes and Olympic gold medalists as well. They made playing alongside them so effortless and brought my game to new heights that I haven't seen myself reach.



Their transcending faith in God and natural talent for the game of rugby put me in awe but somehow they still praised how I played throughout the weekend and even let me lift the trophy once we won the tournament; a true definition of humble warriors. I'm looking forward to seeing some of the guys in the future and hopefully playing against them as well.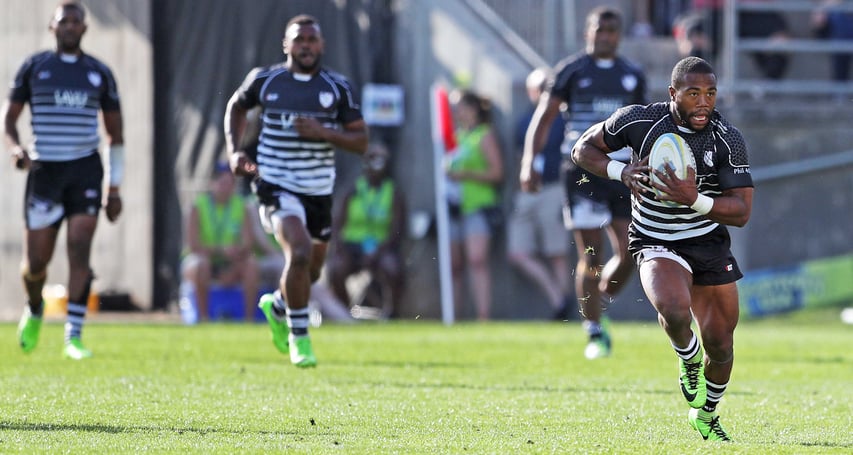 Dion taking off in the 2017 Rugbytown 7s Cup Final versus the Rambling Jesters. Photo by Travis Prior.


Alright, we all know every athlete has this. What's your favorite cheat meal?
I try to eat healthy the majority of the time, but I'm a little obsessed with cinnamon rolls.