The USA Eagles had their best performance at the Women's 15s Rugby World Cup in over a decade this past August. A blend of experienced players and young athletes attributed to the team's international success. We checked in with three of the Eagles post tour to learn more about their careers, World Cup experience, and see what's next. Last up is Seattle Saracens standout and Atavus Academy athlete, Kristine Sommer.
Kristine Sommer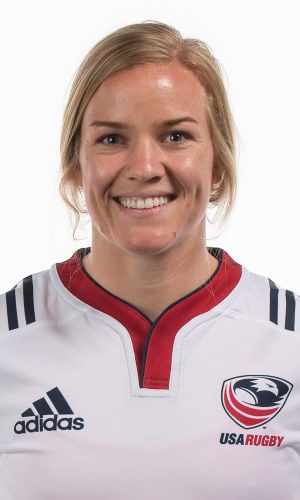 Hometown: Palmdale, CA

Current team: Seattle Saracens

Number of Caps: 15s - 5 & 7s - 1

Fun Fact: Some people don't know this, but I'm actually a very sweaty person. It's something that use to affect my self-esteem, but I've learned to embrace it. :)


---
How did you get into rugby?
When I was a freshman at the University of California, Santa Barbara, I was trying out for the club soccer team. At that time, a couple other girls who lived in the same dorm as I were also trying out, but decided to check out a rugby practice as well. They pretty much told me I should go with them, so I did. I ended up not finishing soccer tryouts and never turned back.
They say it takes a village, and we know it does. What does your personal team history look like?
University of California - Santa Barbara




SoCal Griffins




Emerald City Mudhens




Seattle Saracens




Stars Rugby




Atavus Academy




Atavus All-Stars




USA Eagles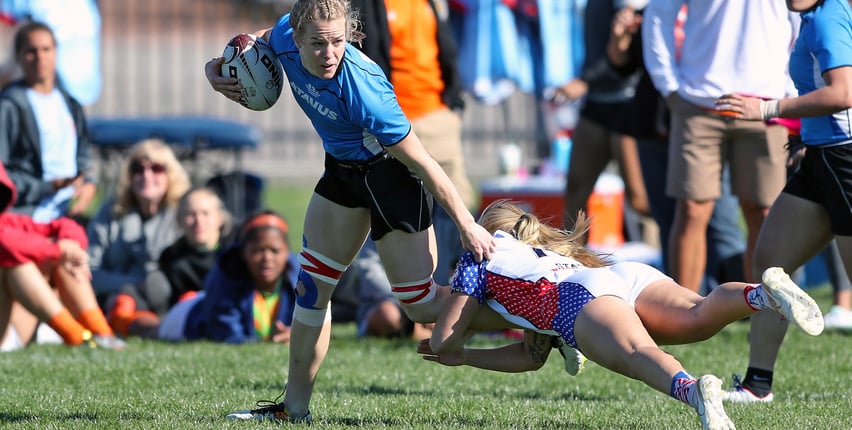 Sommer playing for the Atavus All-Stars at the 2017 Las Vegas Invitational 7s Tournament. Photo: Atavus Rugby


This was your first World Cup (congratulations again, btw). What was your favorite individual moment on tour? What about your favorite team moment?
My favorite personal moment was after the second pool play game against Spain. I went in during the second half as No. 4 and stepped in with such calmness. I just played rugby. Everything came so early and felt so effortless. It felt like at that very moment, that was where I was meant to be.





My favorite team moment was coming off the Italy game with a huge win. The fans, team and coaching staff were electric. We didn't know how things were going to click the first game, as we only played one game pre-World Cup as a team. During that game there was a ton of passion and a huge willingness to back each other. Sure, we had things to work/develop on for the rest of the tournament, but that was our first big stepping stone to a phenomenal World Cup tournament.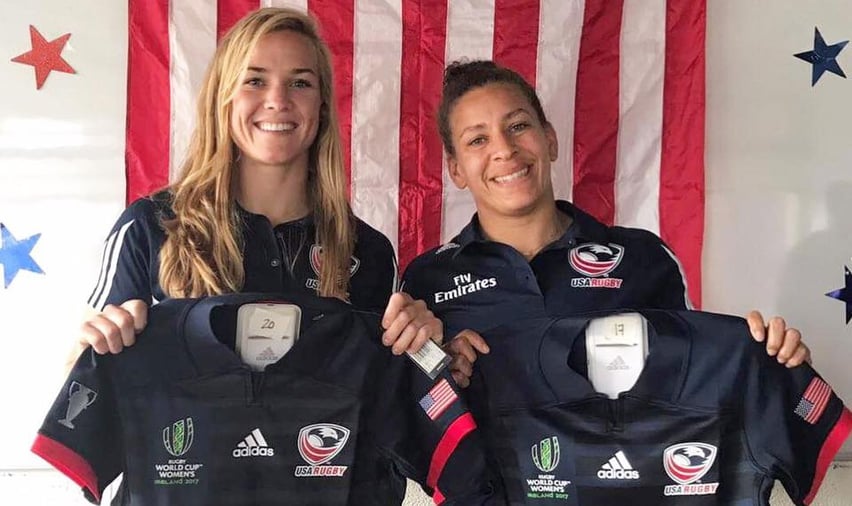 Kristine receiving one of her World Cup jerseys with fellow Saracen and Eagle Naima. Photo: Naima Reddick


Every athlete has someone or something that inspires them. Who or what in your life has made the biggest impact on your athletic career?

I've always had a strong support system: my family. They've always been supportive and pushed me to do whatever made me happy. They knew I wanted to go far in rugby, no matter what it took. Coach Reyes with the Seattle Saracens helped me realize my potential. He was the coach who taught me not to take 'no' for an answer. He taught me to be ruthless, take chances and think differently about the game. I really do appreciate all of his support and backing he gave me throughout my World Cup journey.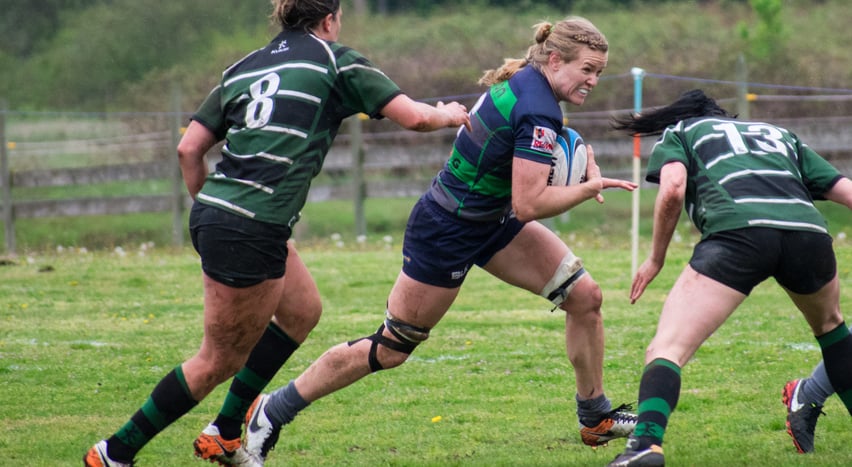 Sommer breaking the gain line in the 2017 British Columbia Women's Premier Semi-Final. Photo: Caean Couto
We know you take your personal rugby development seriously. How has being exposed to the National Development Academy (NDA) and/or USA Rugby Academy coaches helped you prepare for competitive opportunities like the World Cup?


Working with the USA Rugby coaches at the Atavus Academy has been amazing. It's allowed me to really focus on the details and work-ons a bit more. I've refined my passing, gained speed and feel more conditioned than ever before. One thing specifically I've learned while working with Emilie Bydwell is to stay calm when challenging situations arise. Be comfortable with the uncomfortable. Rugby is not so much a physical game, but a mental one as well. Emilie and the rest of the Atavus coaching staff really pushes the players and show them their true potential. It's an awesome experience each rugby player should have.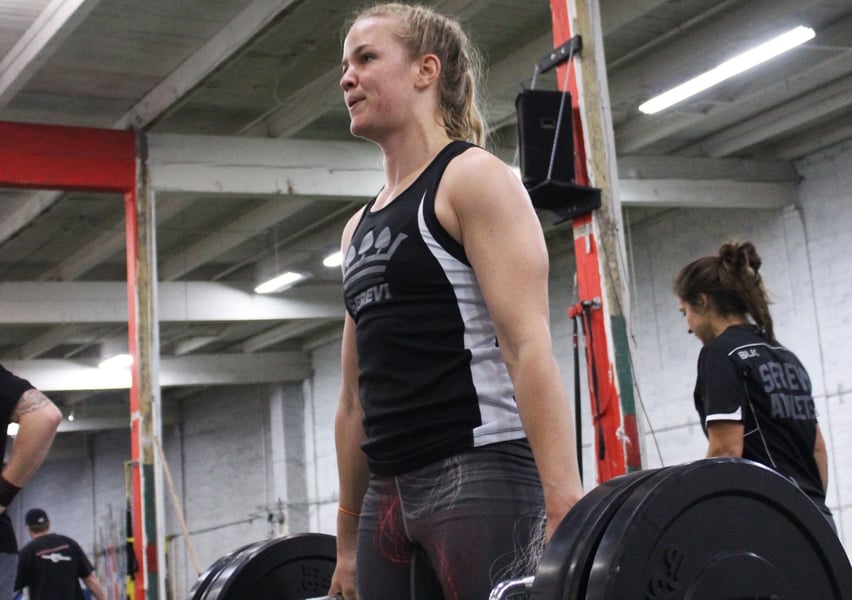 Kristine Sommer completing the lifting portion of an Atavus Academy session in 2015. Photo: Atavus Rugby


If you could give one piece of advice to your younger self, what would it be?
My advice to younger players would be to just play. Play as many games as you can. Play with many teams and play both 15s and 7s. Each game and team I've played on has challenged me, given me long-life friends and family, and has reminded me how much I love this game.

What's next for you rugby wise?

Up next I've prioritized the need to recover and rehab old and new injuries coming off of the World Cup. I'm taking a little time off, but plan to come back in full force with the Seattle Saracens in the spring. Hoping to see myself in the English Premier League next year.