The USA Women's Eagles national rugby sevens team stopped into town this week on their way to the HSBC Canada Women's Sevens tournament in Langford, BC, and we were fortunate enough to arrange a meet up between them and the Ranier Vista Boys & Girls Club in Seattle.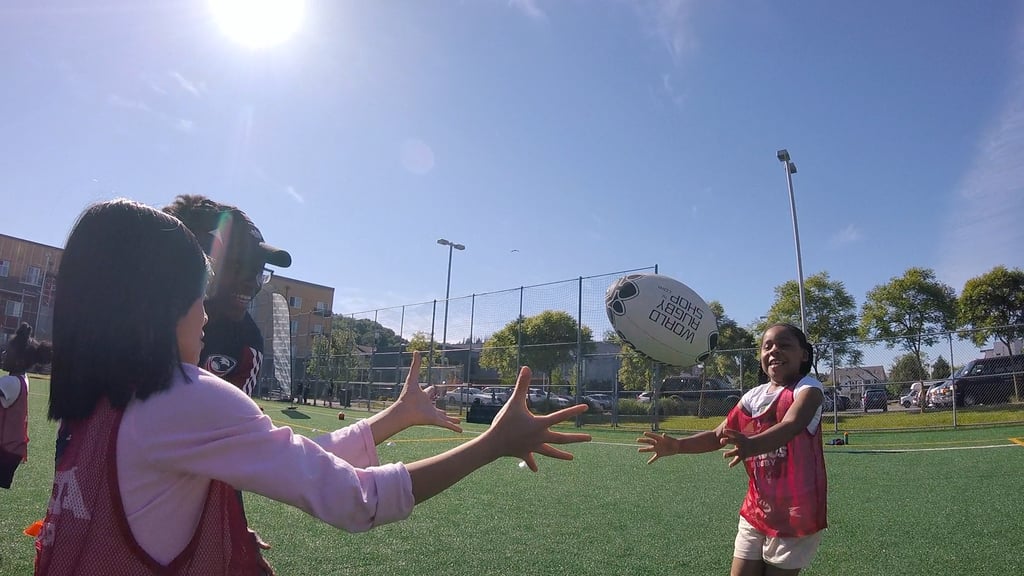 More than 60 Boys & Girls Club kids turned out on the hottest afternoon of the year (so far) to see these Olympic athletes introduce them to the game of rugby and demonstrate the key skills needed in the game.
After coach Richie Walker and Eagle Olympian Kelly Griffin spoke to the kids, the team involved the kids in several drills, including a very impressive toddler line out demonstration.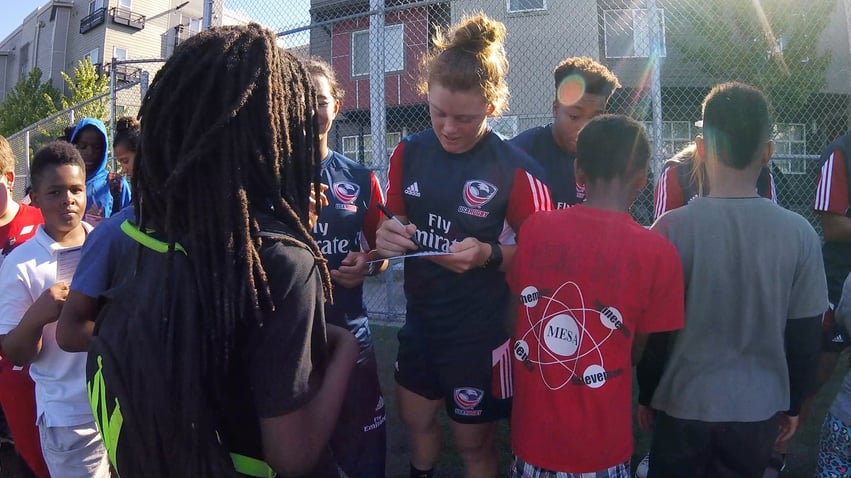 The players then split into smaller groups to give all the kids a chance to get their hands on the rugby ball. For many young girls and boys, this was their first time seeing a rugby ball, though many noticed the similarities with football or soccer.
The Eagles were phenomenal with the kids; teaching, encouraging, competing, and laughing with them. This hour-long session not only opened the door to rugby for many of the kids (perhaps even the next Eagle!), but also demonstrated to the girls and boys at the club how much hard work and dedication the Eagles have put in to join such an elite team.
We were proud to host the Eagles this week and excited to connect them with our friends at Ranier Vista. The kids had a memorable and inspiring time sharing in the game that we love so much and got a taste of what it takes to be the best they can be.
It was just another example of how the game can be so powerful in bringing people together.